Prior Year Events
CBS Los Angels
Friday, April 1, 2015
Man Celebrates 65th Birthday With 40 Sports In 24 Hours
George Crezee, founder of Get Off the Couch, sets example with ambitious list of activities.

ABC 7 Los Angeles
Saturday, April 04, 2015 By Leticia Juarez
BIG BEAR, Calif. (KABC): A man from Big Bear is celebrating his 65th birthday in a rather unconventional way. He will attempt to finish 40 sporting events in various Southern California locations, all within a 24-hour span. The six water events that George Crezee is attempting at Big Bear Lake will perhaps be his biggest challenge because he is dealing with chilling winds and frigid water temperatures. His quest will take him from the mountains to the desert to the lakes and then the beaches of Southern California. Watch Leticia Juarez's report in the video.

April 1, 2015 By Suzanne Hurt
BIG BEAR: Athlete, 64, marks birthday with marathon adventure
George Crezee is spending 24 hours skiing, riding and swimming to show all that they can lead an active lifestyle. Read Full Article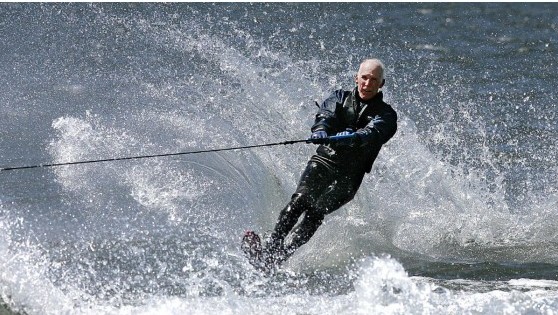 April 2, 2015 by Peter Surowski
BIG BEAR: Athlete, 64, completes 50+ sports in 24 hours. Read Full Article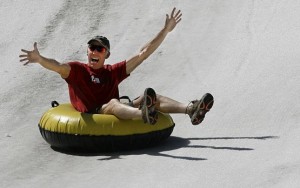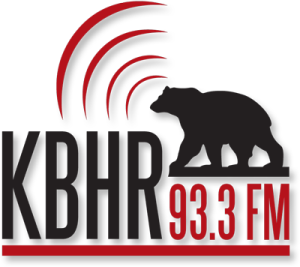 KBHR – Steve Cassling interview with George Crezee aired 3/31/15. Steve and George discuss the "Get off the couch and go" lifestyle and George's years 65th Birthday Bash events planned for April 1, 2015. The event begins in Big Bear at 3:00 am on April 1st and moves to the ocean ending 24 hours later.
Part One:
Part Two:
Part Three:


April 1, 2015
64 YEAR OLD MAN ATTEMPTS 40 SPORTING EVENTS IN 24 HOURS THIS IS NOT AN APRIL FOOLS JOKE – Read Full Article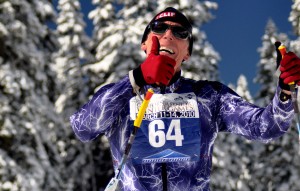 GrindTV
April 3, 2015 by David Strege
Man squeezes 61 adventure sports into 24 hours
Some people can't find the time to fit just one recreational sport into their daily lives. But not George Crezee, a soon-to-be 65-year-old who operates a motivational website called "Get Off the Couch and Go." The adventure sports enthusiast definitely showed how to get up and go.
Bikeland
March 31, 2015
64 Year Old Man Attempts 40 Sporting Events in 24 Hours
Canada Standard
April 2, 2015
BIG BEAR: Athlete, 64, marks birthday with marathon adventure